As a website owner you must have witnessed a sudden drop in traffic sometimes. There can be a lot of reasoning to it. Given below are some steps that will help you identify some of the reasons behind this drop and also throw some tips on how to combat it:
Confirm that there has been a traffic loss – There could be a possibility that you/your developer has accidently removed the analytics tracking code from some of the pages/sections of your website OR some pages/section of your website have started showing a 404 error (which is not tracked) due to which the right traffic figures are not recorded. Checking and rectifying (in case of an error) this will help you determine whether there has been any actual loss in traffic.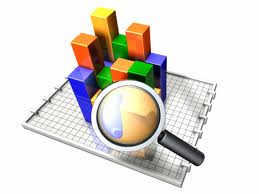 Extent of traffic loss – Check your analytics data to know the extent of traffic loss. This will let you know about the severity of the issue.
Seasonal Traffic – Some businesses might have a huge spike in traffic during a particular festival, event, or season. For example an online greetings card/gift store might have remarkably high traffic during Christmas and New Year eve. An online tutorial site might have very high traffic when the final exams are approaching. Such sites are bound to observe a decrease in traffic as soon as the relevant events get over. So it cannot be actually termed as a traffic loss.
Type of traffic loss – If all parts of your website are working fine and you have confirmed that there has indeed been a traffic loss then your next step should be to identify what kind of traffic loss it has suffered. Is it the loss in number of direct visitors, or from referring sites, or from search engines? You can easily find that out using your analytics tools.
The loss in direct visitors would imply that the problem most likely is either temporary or related to your online reputation. It could also result from a decrease in your online marketing and/or advertising efforts. Your PR team should be informed at the earliest to take remedial action.
A loss in traffic from referring sites would indicate that your marketing efforts have faced a setback. Some of your online in-links may have gone dead. You can generate a referring sites traffic report from your analytics account and personally contact the partner sites where your links have expired. Once you replace the dead links, things should be back on track.
Search engine traffic loss – It is the most severe type of traffic loss and might require a very thorough analysis of your analytics data, website, search engines guidelines adherence status, and even your server logs. You can start by finding which keyword/keyword phrases have a significant decrease in visitors. Can you spot any obvious reasons for the same?  How many keywords have faced a decrease in visitors, just a few or almost all? Generate a report for landing pages associated with the keywords which have faced a dip in traffic/rankings. Have these landing pages undergone a major update recently? Validate the individual pages code and confirm that these pages are still accessible to users as well as search engines. Check Google webmasters account for any html, http, or robots.txt errors or malware warnings. Confirm that your landing pages follow search engines guidelines.
Long tail keywords traffic – If you still don't have any clue about the possible reasons for the traffic loss, check for your long tail traffic. It's worth mentioning that this is generally applicable to large websites only. This will constitute of keywords that individually bring only a few (or even 1) visitor to your website but in aggregate they made a big part of total website traffic. If this is the case with you, it would simply mean that Google is finding some other pages more relevant for those keywords and hence, sending traffic elsewhere. You'll need to add more valuable content and/or optimize your website further.
Find out if it's a search engine penalty – If none of the above mentioned possibilities seem to help you then it's very likely that you are dealing with a search engine penalty. Check in your webmasters tools account for any notification for penalty. Make sure your entire website adheres to the search engines quality guidelines. If you find the reason, fix it at the earliest and drop a detailed reconsideration request to the search engine team explaining your position related to the penalty along with the remedial action you have taken to correct the situation. Giving them an assurance of the situation not re-occurring in future would help.
After having a close look at all the points mentioned above, we find that it apparently becomes very important for us to keep a strict vigil in terms of website traffic and take remedial steps before it is too late. Even better would be to be proactive and keep devising new strategies for website marketing and fixing any technical glitch before it starts to hamper your website performance.